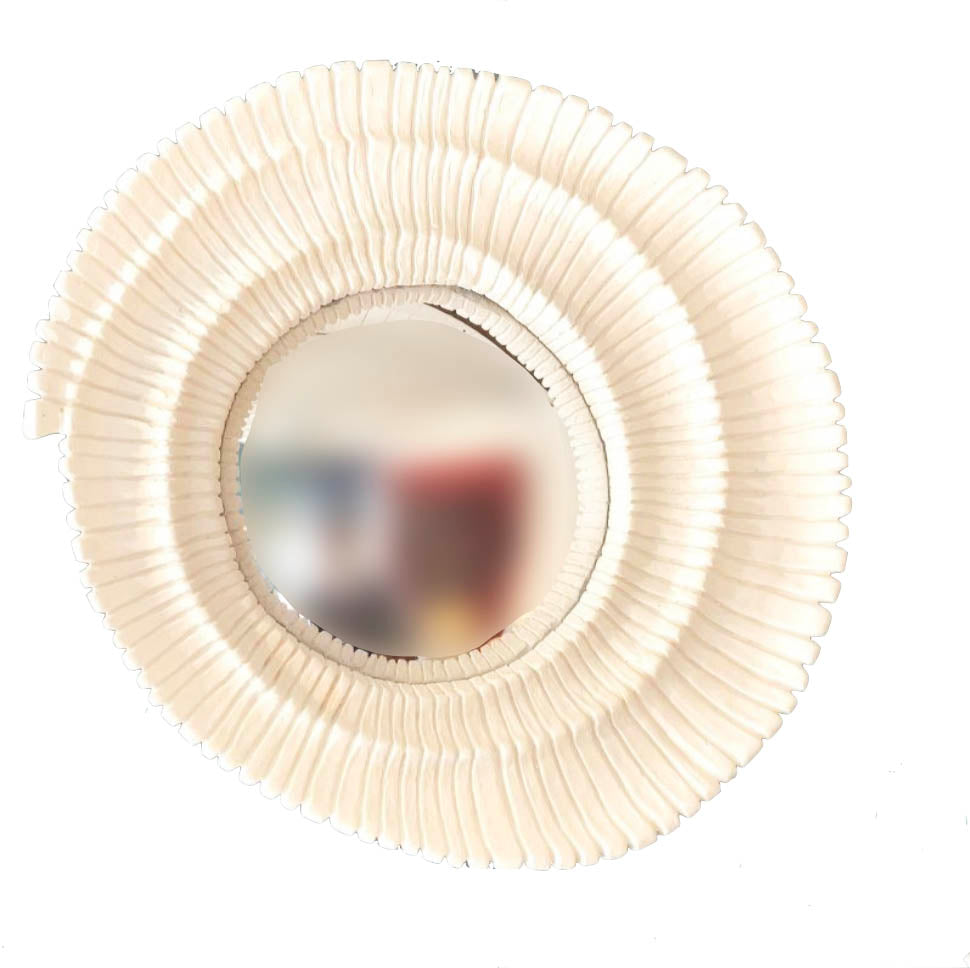 French Plaster Convex Mirror
Payment Methods Available
About this item
When it comes to art and decor, you can't go wrong with French craftsmanship. That's evident in our selection of beautiful handcrafted plaster mirrors from Paris. These mirrors are handmade through a delicate, artisanal process that take over five weeks to complete. These plaster mirrors don't only boast style but also longevity that can last generations.
Doubling as decorative art, our French plaster mirrors merge bold textures and asymmetrical shapes with a neutral palette that complements any wall color scheme. They can brighten any room and even draw the eyes of your guests as a focal piece. They're best placed in the dining area, bedroom, or even in windowless rooms where there's a need to maximize luminosity. These intricately made mirrors can make a world of difference in your interiors.
These mirrors are stunning as a stand-alone piece. But they are also available in different sizes and designs. Feel free to arrange them artfully in groups to create a different impact.
Note: When this product is not available for immediate shipping its lead time is 6 weeks.  Please email us for any further inquiries.
Dimensions: 14" D
MATERIAL: Plaster, glass mirror, cork
Handmade in Paris
*This item is excluded from sale events and not available for additional discounting or promotional offers.