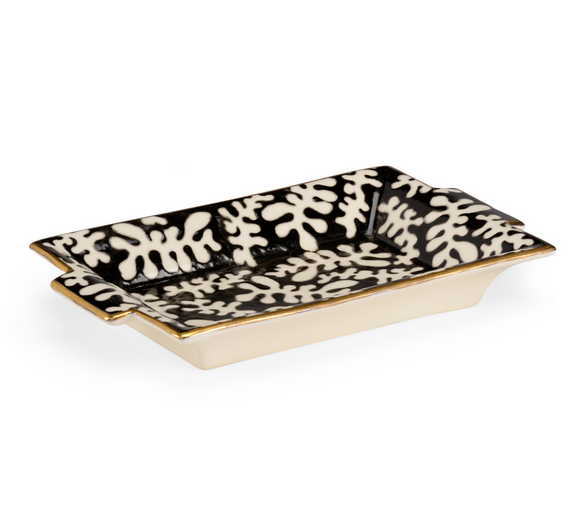 Coral Pattern Porcelain Tray
Payment Methods Available
About this item
This coral Pattern Porcelain Tray features a white coral design on black glazed porcelain with metallic gold trim. The hand painted coral design is elegant and casual  at the same time making it perfect for a coastal elegant decor. 

SIZE: 1.3"H x 10.8"W x 7"D
MATERIAL: Porcelain in black and white glaze with gold trim.